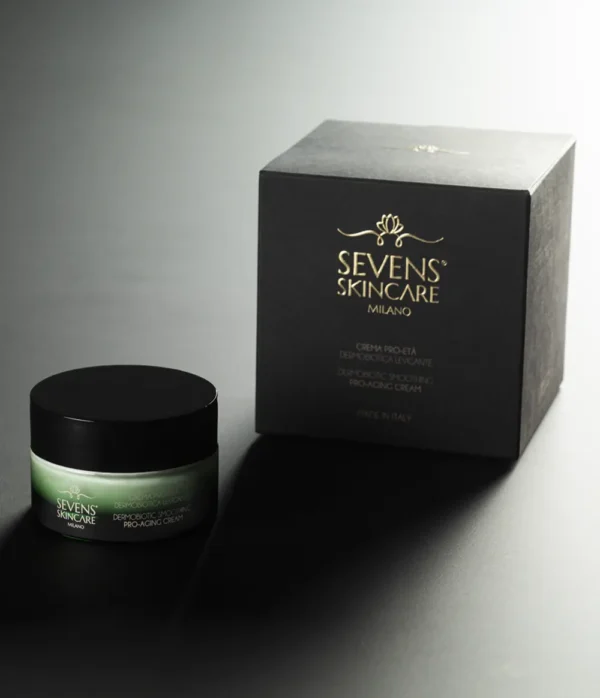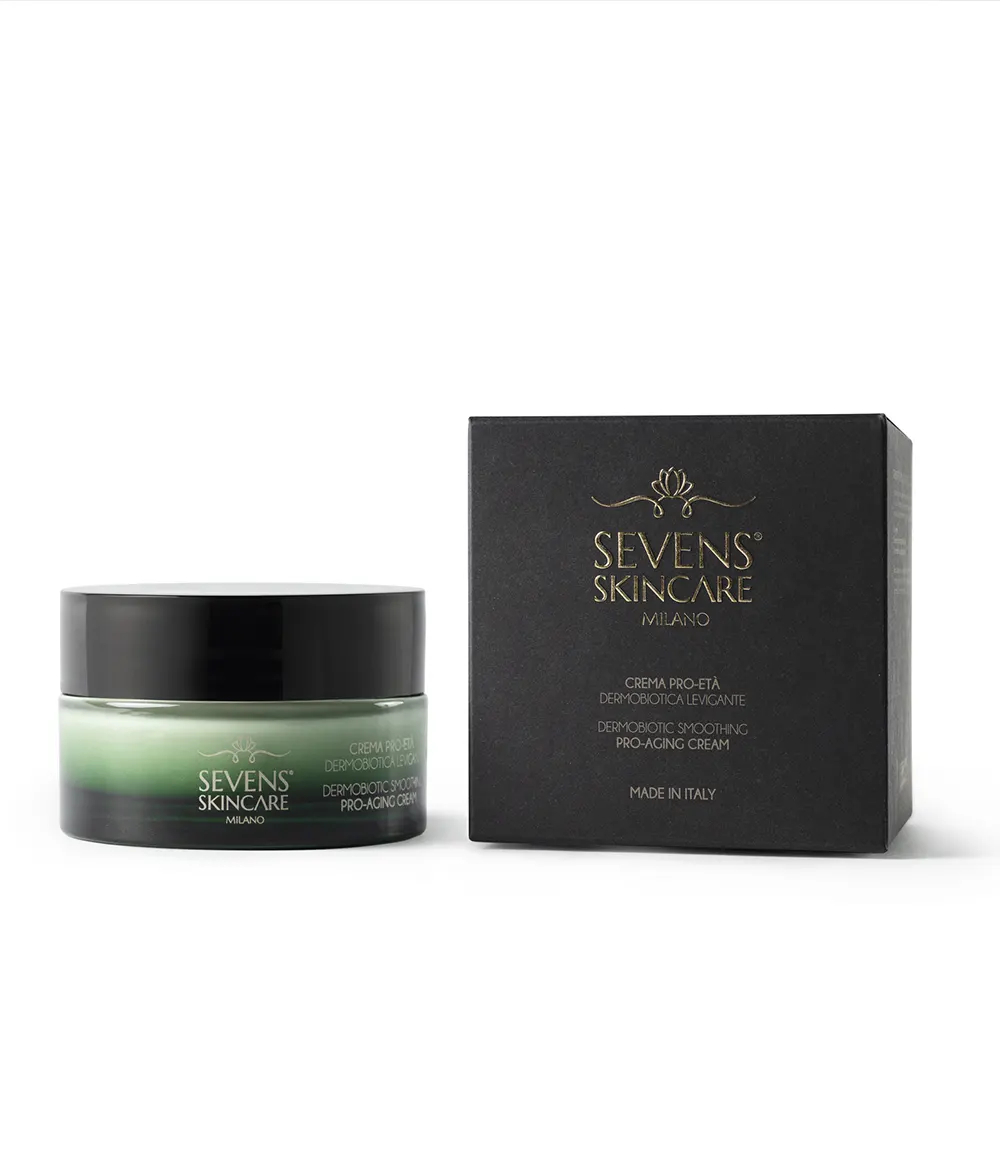 SMOOTHING DERMOBIOTIC PROPERTY CREAM
Dermobiotic pro-age cream based on Hyaluronic Acid, enriched with Red Vine Water and Myramaze®. Its texture, soft and silky, brings hydration, brightness and smoothness to the face which regains its splendor from the first application.
50 ml | 1.69 fl. Oz.
Apply morning and evening to cleansed skin. Gently massage until completely absorbed. For a shock effect, first apply a few drops of Concentrated Anti-Aging Face Oil.
Aqua, Glycerin, Glycerryl Stearate Citrate, Cetyl Alcohol, Diethylhexyl Carbonate, Propnediol, Butyrospermum Parkii Butter, Oryza Sativa Bran Oil, Prunus Amygdalus Dulcis Oil, Oil Oil, Dimethicone, Sodium Hyaluronate, Aluminum Starch Octenylsuccinate, Hydelled, GUM, TOCOPHERYL ACETATE, MYROTHAMNUS FLABELLIFOLIA EXTRACT, VITIS VINIFERA LEAF EXTRACT, TROPOLONE, ASCORBIC ACID, CITRIC ACID, CAPRYLYL GLYCOL, 1,2-HEXANEDIOL, PARFUM, HEXYL CINNAMAL, LINALYOOL-ALP-LINALOOL.