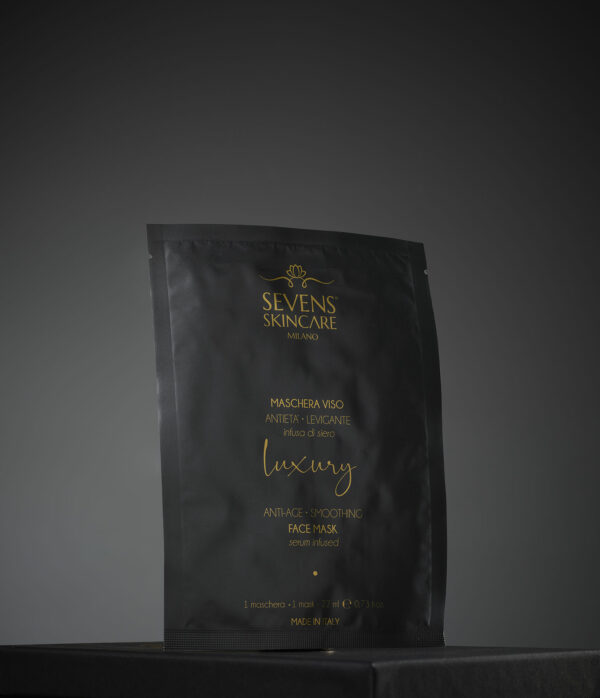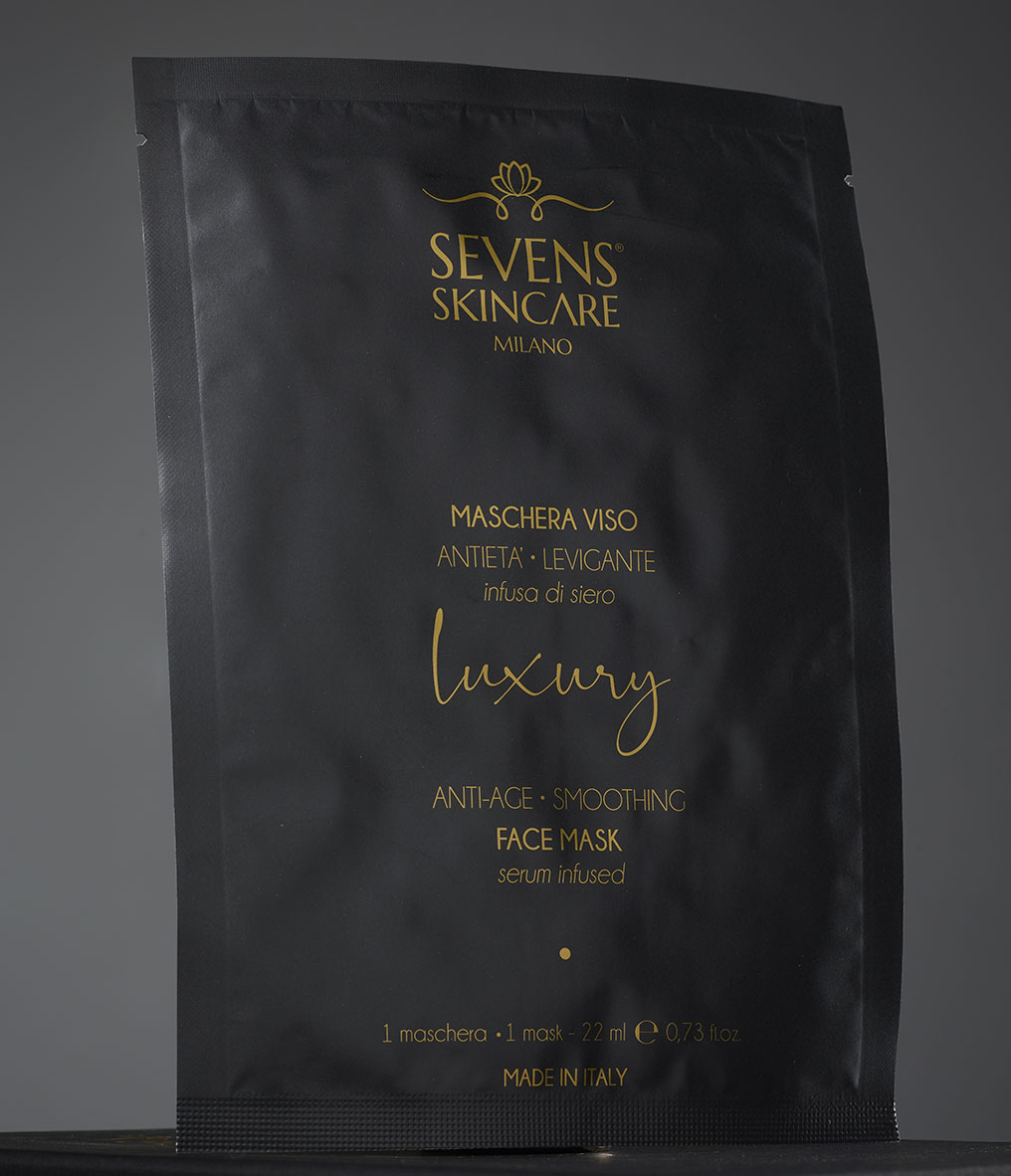 ANTI-AGING / SMOOTHING FACE MASK
€19.50
A concentrate of anti-aging serum that gives the face an extraordinary "new skin" effect. Its formula is enriched with Hyaluronic Acid and the exclusive Myramaze, a true oasis of well-being for arid and dry skin that regenerates and strengthens the epidermis thanks to its great supply of hydration and its impassable protective barrier, significantly improving the skin texture. .
22 ml | 0.73 fl. Oz.
Apply the mask on cleansed face and make it adhere perfectly. Leave it on for 15 minutes, remove it and massage the excess serum. Then proceed with the application of a cream from the Sevens Skincare line specific for your skin.
Myramaze : precious ingredient for the high-level cosmetics industry, it is extracted from a small super resistant shrub, which grows in the deserts of South Africa and is also called "the resurrection plant" (as soon as the first drops of water reach it, begins its regenerative process). A single application of Myramaze invigorates the skin for over 48 hours, while its regular use regenerates and strengthens the skin, thanks to its great supply of hydration and its impassable barrier against the oxidation of most of the linoleic fatty acids. Its scientifically proven effects – rehydrates dry and asphyxiated skin, strengthens the skin barrier, revitalizes sensitive and damaged skin, visibly improves skin texture, awakens skin giving it a healthy appearance.
AQUA, glyceryl stearate CITRATE, GLYCERIN, Cetyl Alcohol, diethylhexyl CARBONATE, ORYZA SATIVA BRAN OIL, Prunus amygdalus DULCIS ILO, Butyrospermum parkii BUTTER, DIMETHICONE, Olus OIL, HYDROGENATED VEGETABLE OIL, CANDELILLA CERA, Myrothamnus flabellifolia EXTRACT *, Sodium Hyaluronate, Vitis vinifera LEAF EXTRACT, TOCOPHERYL ACETATE, CITRIC ACID, SODIUM BENZOATE, ALUMINUM STARCH OCTENYL SUCCINATE, POTASSIUM SORBATE, CAPRYLYLC GLYCOL, TROPOLONE, 1,2-HEXANEDIOL, PROPANEDIOL, ASCORBIC ACID, ISLANT-HYDRAULIC ACIDY CINNAMAL, LINALOOL